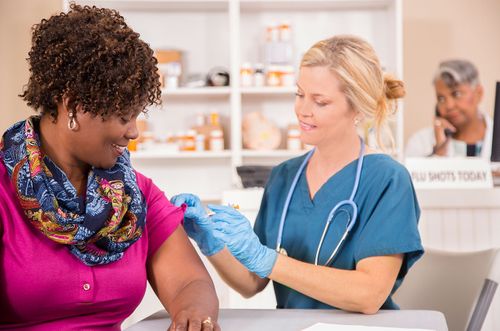 Flu (Influenza) and HD 65+ - Seasonally starting around the beginning of October Pneumonia- Prevnar and Pneumovax Shingles- Shringrix is a 2-dose vaccine for 50+ Tetnus-Diptheria-Pertussis- (Tdap)- As recommended by physician or if a new baby is entering the household.
ASK ABOUT A FREE CLINIC AT YOUR WORK, SCHOOL, OR RELIGIOUS ORGANIZATION!
We offer a variety of immunizations. Some of the vaccinations we offer are listed below:
Our highly qualified staff can easily administer these immunizations here at the pharmacy. Speak to a staff member today about the immunizations we offer.