Meet Our Team
Our team is dedicated to making yours a great experience! Come say hi today – we'd love to meet you.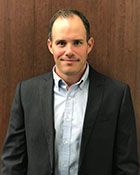 Benjamin Laney
Owner / Pharmacist
A Purdue University School of Pharmacy 2007 grad, Ben began working at Cloverdale Drugs in 2000 as a pharmacy technician with former owner Jack Newsom. In January, 2008, he and wife Amanda took over ownership of the drugstore. Most recently, he opened an additional location, Crossroads Care Pharmacy, in December 2017.
When not providing exceptional service for customers, Ben enjoys fishing and gardening and spending time with friends and family.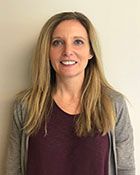 Amanda Laney
Co-Owner / Office Manager
A Purdue University graduate of 2005, Amanda is part owner of Cloverdale Drugs Pharmacy & Crossroads Care Pharmacy along with husband, Ben. She manages internal operations, finances and staffing at both locations.
Hobbies and interests include a love of animals, running, tennis, biking and spending time with friends and family.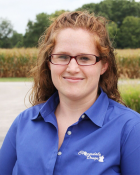 Whitney
Pharmacist
My name is Whitney Smith, I am a staff pharmacist with Cloverdale Drugs & Crossroads Pharmacy. I graduated from Purdue University in 2012. I have worked in the community pharmacist setting for 11 years. I have been blessed with two wonderful little boys.
I enjoy reading and spending time with my husband, boys and 2 dogs.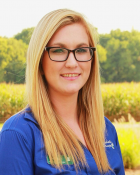 Kayla
Pharmacy Technician
I'm Kayla and I've been working as a Pharmacy Technician since 2011. I attended Sanford-Brown College to earn my CPhT in 2014. In my spare time I like to spend time outside hiking, kayaking or walking around the nature park with my husband and pup. Also, I like hanging out with my sister and my 2 nephews, they're just the cutest! I love working for this company because we have the best customers and I really enjoy helping others, and we get to do that everyday! It's been amazing watching this company blossom over the past several years, and I'm very blessed I get to be a part of its growth.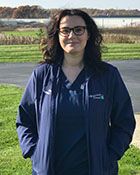 Mimi
Pharmacy Technician
Hello! My name is Michal but you can call me Mimi. I am a Cloverdale native and worked at the Cloverdale Pharmacy for a brief time in high school. I am currently a pharmacy technician and love helping customers find the best solutions to their health concerns. In my free time, I enjoy spending time with my husband, Zach and riding horses with family.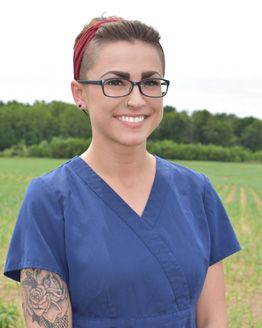 Sam
Lead Pharmacy Technician
I started as a pharmacy technician in 2014, and earned my CPhT in 2015. Working for an independent, local pharmacy has allowed me to focus on providing excellent customer service and given me the opportunity to not think about work as a job, but as a career. I enjoy spending time with family and friends, going to concerts, bow-fishing, working out and riding motorcycles.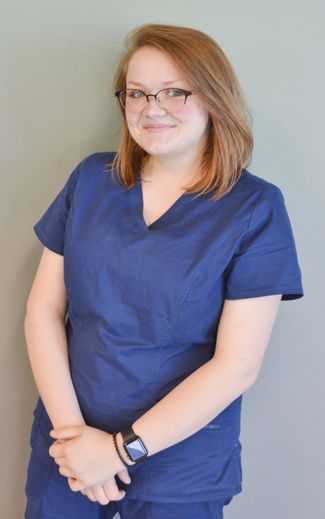 Jaiden
I started out working at Cloverdale Drugs as a cashier. After a short time, I had the opportunity to train as a pharmacy technician and gain my certification. I can't wait to see where life takes me. My hobbies include a love of reading and spending time with my friends.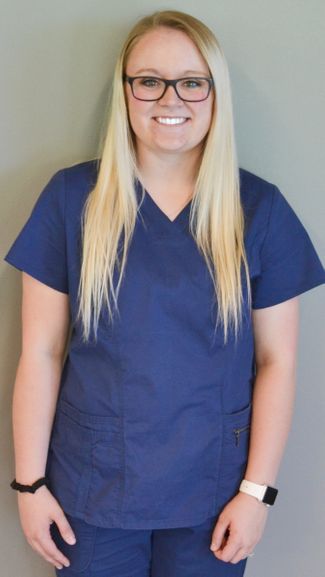 Justyce
Hello! I'm Justyce, and I've grown up here in Putnam County. I began working at Cloverdale Drugs in February of 2019 and absolutely love my job!! I love learning new things, helping our customers, and making friendships along the way. I love being a part of this company! In my spare time I love to hang out with my boyfriend and our dog, go on walks, binge watch Netflix series, and spend time with my family.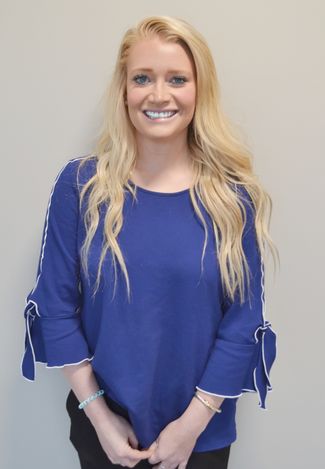 Kennedy
I graduated from the University of Kansas in 2018. I enjoy working at Cloverdale Drugs and Crossroads Care Pharmacy where we provide exceptional service to the patients that walk through our doors. In my free time I enjoy running, hiking, traveling, and spending time with friends and family.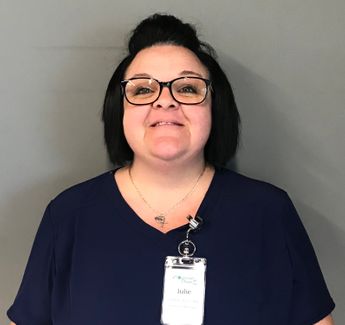 Julie
Hi, my name is Julie, I'm originally from Greencastle and a graduate of Greencastle High school. Throughout my life I have lived in several states and traveled to several different countries.. I have 4 son's and 5 grandchildren. In my spare time I like to play softball, cut grass, cook, and fish. I also enjoy working in my garden. I was a server at a restaurant for 30+ years, I enjoy meeting new people and friendly faces. Stop in and say HI! I'm happy to help with your health and pharmacy needs.